that is a big jump!

it just gets better and better!
Yes, journal names can be changed and I've changed mine once. I guess I have some time before deciding whether to start a new journal or continue this one. I can sure understand keeping one over multiple journals. I may just do that and change my journal name again to something longterm.
I'll have to look into grove bags … thank you so much!!
I'm going to give the name changing a try when I come up with a good one. Haven't decided about separate journals yet. I have time. Thank you!
Good 'weigh' to think about it LOL
Now, there's a good reason to keep track. I'm a data gal so I'll probably keep weighing.
LOL … that's like putting your fan facing the wall LOL … uh, what plastic cover? LOL
She likes that fan story P…
I've never weighed anything, always say I will but - nu- uh… I'm in no mood to do anything when I'm done slicing it up… and then it's too late after it's jarred cuz I already got rid of some or sampled out a bit or the wife chimneyd some bi-now… LoL .I'm sticking to my excuses. I will some day… when there's a rainbow with a pot-o-gold & a troll.
I'll have you know I can take credit for a username … Capt. Cola on ILGM wanted help w a good one. THUS ol Loc got 2 tinkin' & Capt Cola be his name

.
Yup… thank you. Thank you…
I thought so too… R U a gambler - Sammy the Budd!
Just funny -C'mon Karen, Mrs. Greenthumb, Mama Bud Bear, Stinky Pinky, Happy days fan - Pinky Trichsadero
Lmao… sorry that's a fun game!!!
Okay, let's see what you can do for this in helping me with a username … about me … in no particular order:
I love animals (mostly kitty cats) and all types of wildlife.
I've been in the academic library field 30+ years.
I'm big on reading/education/critical thinking skills.
I love veggie, flower and shrub gardening.
I love weed in all forms and love trying new ways to use it.
I collect peace signs and crosses and cat statues.
I love to view the salmon jumping season every Fall
I love college football: Sooners & UW and Seattle Seahawks.
My favorite vacation includes anything ocean related except cruises
My favorite activity is sitting on the porch with a cup of coffee or wine and watch the crazy birds, squirrels, deer, raccoons, or whatever else comes around. I have a knack for getting wildlife to come to me to eat out of my hand. Takes a lot of patience. My neighbors call me Snow White.
My motto is 'do the right thing' and I'm big on asking people WWJD when bullshit is happening in religion and politics.
I hate politics, but am very political, but wish I didn't have to be.
I have two wonderful kids in their mid 20s and they like me. LOL
I'm a HUGE fan of singer/songwriter Greg Dulli and any of his bands and will fly to his shows along with a lot of other Greg Dulli groupies.
No, I don't gamble. I'm too cheap/frugal … I'm very frugal.
Did you make it this far? Sounds like I'm on a dating site …
i love it! Did you make it this far? Sounds like I'm on a dating site …

i just used my email since 2004 for my name. i just told my kids i was smoking. baby steps. i raised the most straight laced kids on the planet. they like me occasionally. i am inappropriate. i am so proud of them. they are not like me. they turn 39 in december.
now i have to see who greg dulli is
So you're basically Snow White?
Sammy of Locksley
Edit - Omg… I have a habit of skimming through s*** and not reading it fully. Didn't even see the snow white part?!! LMAO
I have a lot to add to end this grow journal. Weights, pics of jars full of buds, tastes … yes, I've 'tasted' all three … really good and it will only get better with a longer cure. I've also been making my first canna budders and a canna honey (for my hot toddies). I'm hoping to bake with the budder this weekend, as I've been very busy.
Back later! Miss you all!!
Nice






Greg Dulli … man, so much to say. I'm a lyric gurl (ooh, now that could be part of my new moniker …) and it's his lyrics that pulled me in, but the man is a performer to the max. I'm attaching one of my favorite live videos that shows the extent he'll go for his audience. His voice was a bit of a wreck at the time and he was in his 'fat Elvis' phase in this video, but if you can make it to the 6 minute mark, you'll see what gets us to follow him like lunatics. Note that his mom is in the balcony and he stops to say 'hi momma' to her and this just kills me, as a mother. He's a bad boy/good boy … also, I'm pretty sure he is smoking a joint at the piano … he talks about it being a 'creeper' high somewhere else in the show.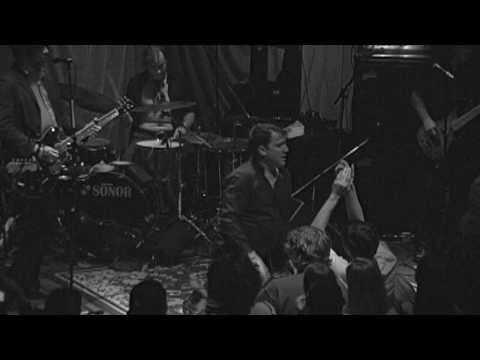 Another favorite, this time for the naughty lyrics
Haven't seen him since 2018 … stupid effen Covid. Had tickets to shows in 2020 and again in 2021 that he ended up having to cancel. Besides not being able to see my kids during most of 2020, not seeing Dulli was the second worst thing, even worse than losing my job due to Covid. #priorities … Really looking forward to live music in 2022 !!!
Okay, gotta go finish up my weed pics for this grow and move onto a new grow.
I just placed her in soil with some nutes to kick out the jams…
And she's yours for an indoor plant in a week or two.
What the hell is wrong with my phone today?
Woohoo!!! I can't wait to try the houseplant phase of all of this. I have my own sickly looking clones that I told you about from this grow. Sky God grew excellent roots, but Hash God and White Runtz x SkyWalker OG didn't grow even one! But they are still green and alive. So weird. I have them up in a sunny window for now. I may have to pick your brain on how to grow them as houseplants until it's time … your helpfulness has already been the best I've ever had. Thank you so very much and see you soon!
Okay, final pics, weights, buds, hygrometers, cure
Group Photo of Curing Phase

Hash God Harvest Curing 76g

Sky God A Harvest Curing 76 g

Sky God B Harvest Curing 46 g

White Runtz x SkyWalker og Harvest Curing 94g - two plants merged

Hash God Buds

White Runtz x SkyWalker og Buds

Shiny Bud

It's been quite the ride … thank you all and see you soon!!
New toy and first joint I ever rolled, even though I needed this contraption LOL now all I need to do is learn how to include the tip thingies
First canna budder I ever made and also first rice crispie treats … now, I have to say that I NEED to figure out the dosing better because I got 'weird' when I quite possibly overdosed on the edibles. Once with some cannahoney I made for my hot toddies (two hot toddies is fine, three is a big no no from now on - I got weird stomach cramping) and then night before last, when I made the rice crispy treats, I may have 'sampled' too much and got even weirder symptoms - stomach ache, dizziness and really out of it … I'm no expert at edibles and maybe just stick with smoking/vaping/etc. at least until I figure out the dosing situation. Those two times were not a fun time.
1 oz trim and 1 lb butter

Three hours of simmering

Then I used a potato ricer lined with cheesecloth to drain. Placed drained 'budder' into fridge. Next day, cut a hole in middle and drained the water out.

Yum!

Just put the little paper "crutch" on the end. Roll it up first then put it at an end. Fill next to it with bud and roll it up. Takes a couple times to get it down. To tight too loose. You will see what i mean. Man my friends dad in vegas is a badass. His kid was rolling a joint and kept hitting bumps and was complaining about his dads driving. And his dad say give me that mess. And no shit his dad rolled in in one smooth motion in 1 hand driving a stick shift! I about died FOR REAL! He was a weed god!
Last are pics of my half hearted attempt to grow clones from the three strains I got from @preybird1 … kinda did it late during flowering even tho it was advised against LOL … just cut some while defoliating and threw them into some existing soil with rooting stuff and left outside for a few weeks. No idea how they lived being neglected like they were, but finally transplanted them into solo cups and found that only the Sky God had rooted, and rooted well. The other two? No roots to be seen, but still green and still alive. Now they are inside in a sunny window area. So, we shall see …
From left to right: Hash God; White Runtz x Skywalker og; Sky God