I usually run the UV the last two weeks of my flowering cycle.
The X7 has, and Starting in the 4th quarter of this year all models will be fully tunable. Through our APP you can create infinite "light recipes" controlling the timing and intensity of White, Red, Blue, IR, UVB and Red Laser. The fixtures are WIFI and have on-board memory so you can create your custom light recipe in intensity and timing, apply it to fixture(s) and forget it. Wether or not the power fails, the light will always remain on the applied schedule settings.
In the vegetative stages blue light for plant-growth functions that seem to be particularly sensitive to blue light situations include stem elongation and leaf expansion.
In flowering stages red light promotes stem elongation, leaf expansion, biomass accumulation, and contributes to a phytochrome photostationary state (PPS) that can determine flowering, dormancy, and other important photomorphogenic responses of plants, including seed germination.
Source: NASA Study
There is always a testing period for the Ideal, through our programmable recipe app, we start in the 3rd week of flower applying UVB for 60 seconds every 15 minutes for 6 hours and ramp that up to 180 seconds every 15 minutes for the full 12 hours over the cycle.
Very cool! Have you found any particularly effective light recipes that you might be able to share?
How's the heat output of our commercial bars you're currently using?
What affects have you found with the supplemental UV light? How long have you been using the UV light, @bkg420?
I've been using the UVA/UVB supplemental lighting for the last 6 years. It can increase your potency anywhere from 5 to 7% if done correctly.
I have been using UV light for over a decade and I couldn't possibly agree more! How are you using the UV light (ie hours/day)? When are you introducing the UV light?
The lab tests we have done showed:
1: Tangi Hybrid- HPS 14% : Clone of Tangi Hybrid under X7 came to 17%. We did not test terpene under the HPS but the PTG test came to be 3.5% . The tastes and smell was VERY evident of high terpene content.
2: Yumbolt -Sativa Hybrid: 12.5%: Clone under X7 came to 15%. Terpenes were not tested but were clearly evident with taste and smell.
Several test are underway now at independent University and private licensed growers. Tangi Below

I normally run into last two maybe three weeks my flowering cycle. And I usually have the light come on the last 2 hours of the light cycle. However lately I've been messing around with having it come on for 15 minutes every hour of the 12 hour light cycle. Haven't been doing it long enough yet to see if it makes a difference with that method. But so far I am seeing pretty good results.
Deep penetration of far red enhances "Emerson Effect"
We would be happy to lay your room out in a 3D simulation, overlay lighting and provide reference testing results that show up in the responses (below/today) you are observing right now. In a comparison study with HPS, we have seen plants lean as much as 5-10% toward our lights in favor of HPS.
How much far red are you adding?
We do have the X3Plus Saber, different model though. LOL 10 Tube Veg set up below, 10 independent 28W fixture tubes of different colors daisy chained - 550 PPFD at 18 inches. You can mix and match 4 different color combinations to create a custom spectrum.
For comparison - tested against an 8 tube T5 54 Watt we can double the effective area at 1/2 the power and 250% more PPFD.

You're kidding. You actually have a light saber?!?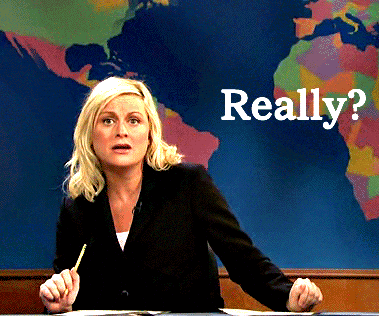 I have been bested. Commence mic dropping in three…two…one…