Is it illegal to send seeds to someone
In the United States? I believe that answer is yes. I know that in NM they want us to only get our seeds from this state, same with clones.
Let's ask @Growernick, for an official answer though.
Although illegal, I have sent and received many a seed from others and to others throughout the United States.
I never use the USPS either, I always use fed ex or UPS and all my shipments to or from have always arrived
I by no means an making any suggestions here, just passing on my personal experiences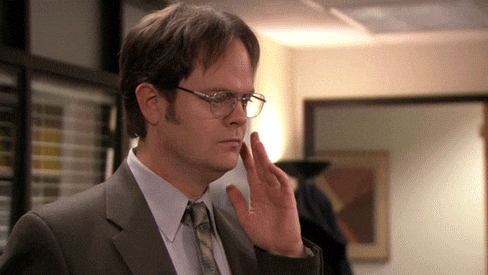 You are correct
You are also correct
The reason? The United States Postal Service (USPS) is a FEDERAL service. The federal stance on cannabis is quite clear: illegal
I'm lmao at this one. Only because I see it to be a Warning to those who are not keeping up with the Laws of marijuana. And should be protecting themselves and others.
However, it turned into a -"I can do this if I want". Lol.
What ever you do- do not report it to the local authorities which a lady did in Rochester NY last year when she received 5 lbs of Ganga in the mail. Yes she was arrested and charged with multiple charges, case still pending. Opps- me, I would of sold it. Lol.
I do
But like @tdubwilly, not making recommendations or suggestions.
In the United States it is still federally illegal to mail cannabis seeds, as the seeds do contain trace amounts of THC.
You guys are awesome, I think I love you all.
I'm not entirely sure this is the reason, as I'm sure the germinated product is usually what is most wanted and as far as I know is the main reason the law is the way it is as of now, maybe they have updated it to be more specific recently, concerning THC as CBD not being specifically illegal. But I don't have knowledge of that immediately.
However, I found a interesting article that is related:

~MacG
I call it gedogen. How the hell can they enforce someone trading 10 12 seeds. I did lose order from Spain and I was warned nothing happened just didn't receive seeds. I'm saying if you growin own medicine with good motivaties Blessings we have suffered enough
I ship seeds cross border from Canada to States often… I just use a fake address for return…lol… never had an issue everyone always gets them…
Yes we have. It only makes sense from inside my soul to take this path. I don't want anything else.
Food for thought, with a huge side of interest and intrigue.
Not only in the USA. In some countries in Europe it''s illegal too.

ok. I am beginning to wonder.
When we used to ship Marijuana while I was in the service and overseas, (1976-78) we used to use false return address and not open the package for 3-4 days. That way if it was intercepted and discovered and then continued to the addressee They would bust the room or address after delivery. If the package was not opened you could just claim ignorance,"I dont know what it is or who sent it". Worked every time. If no one busted us after 3 days…well we partied!!!
hey @rap welcome to the forum with your first post… I still do this… I use another name (always the same) and the same address (not mine) in the return address section… everything always makes it…lol…