Kaboom, removed some fan leafs and used the colour blue for her bottom branches and slowly guide them out.
Removed some of her fan leafs.
Shes not showing any 2nd nodes yet on bottom branches, not ready to be guided out.
Mac 1 x Banana kush
Peace, Love & Joy is what growing has brought me

sharing is caring

I feel i'm the rock holding back the tide in my life.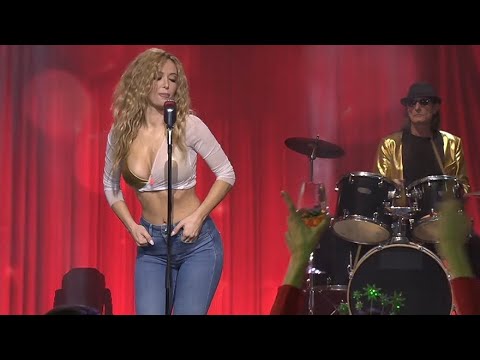 I really want this microphone, picks up her voice from all directions even when shes not singing infront of it…what kind of magic is this! Lol
Kaboom - Kannabia
Using colour Blue/Yellow for her main stem. Slowly start to bend it, neeed this main cola to be below the rest.
Kaboom - Kannabia
Her genetics "Afghan x Thai x AK-47"
People say Motivation doesnt last long?..neither does bathing, thats why i recommend it daily.
Revist the memory google says…
@gmalloy lol
Off the post, then off the keepers head then in

This is hilarious deffo Bear
lol
I'm so excited to find out what Martina's personality is going to be like?
I'll have a Whole dog puppy journal to come

haha
Cannabis, Cannabis, Cannabis.
Let me write a little poem about you,
I can do this.
Why is the stigma so dark?
I'll start first and Stick ya laws


If you see the light at the end of this tunnel
is because its a spark! Flying like a hawk
Some doctors say 'CBD is useless?
You must have Arrhythmia of the heart


Ask a doc for proof?
can't hear a dog whistle,
never mind a bark!
Lets bite this right off the tree bark.
Because taxing medicine that you can grow yourself is useless.
First fired Missile


Screw this 'let me read' these facts
while the cap is off the bottle.
Let's go full throttle and state some facts
let's prove this!
The cannabis movement is moving units.
T.H.C isn't additive, it eases pain,
anti inflammatory them CBD strains are,
but them cigarettes you tax aren't!
How bizarre? everything is backwards,
while it's tilted over this bar


Let's have a drink and celebrate victory?
This is like walking in stilts,
what your talking is filth,
whilst looking at the new world war?
The lost people how can we lead um?
We want peace then what are guns for?


Give us freedom?

wait!
You never had OUR freedom from the start!
The only power you have is what we give you.
I'm getting sidetracked,
we dont need you,
wait? that also sounds like the laws.
If you knew the cure?
then weed got banned to make us ill
while you rampant up certian medicine taxes, huh?


then why ban it? I must be speaking Spanish

Kaboom
Working from the bottom upwards

Blue tape for her 1st bottom branches
Yellow tape for her 2nd branches
& Red tape for her 3rd branches.
White Caviar
@PreyBird1
Thats going to be a nice proper plant. That bannana kush is pretty bushy… i like it.
Thanks brother. Shes the first lady lol