Hi guy's,
I would like to introduce myself, my name is Vincent and we are currently building our micro cultivation facility that will be finished by the 2nd week of March.
We are using an Olympia Steel Pre Engineered structure that will hold our office, meeting room, drying, trim, package rooms as well as a grow room where we will start our plants, a small laboratory room, storage vault and of course a storage room.
Company is Green Culture Verte Inc, and will be a very small team consisting of my Master Grower ( Mike) and myself.
On the outside of the building, we will have 3 greenhouses/hoophouses 12' wide by 90' long, which will enclose a 8'x85' canopy space. Each of those greenhouse/hoophouse will have end wall framing in order to control as much of the environment as we can. Ventilation fans, UVB lights and CO2 systems will also be in place.
In terms of our cannabis growing method, we will be growing an organic cannabis, grown in living soil beds, that total our entire canopy space. Cannabis will be fed with compost teas ( actually feeding the soil and not the cannabis because this how a living soil system works. ). We will be creating a living ecosystem where micro-bacterial life will thrive to which we will be transplanting our cannabis in a soil food web that will improve year after year as micro bacterial/fungi life will continue to develop and expand.
Here are a little construction progress pictures;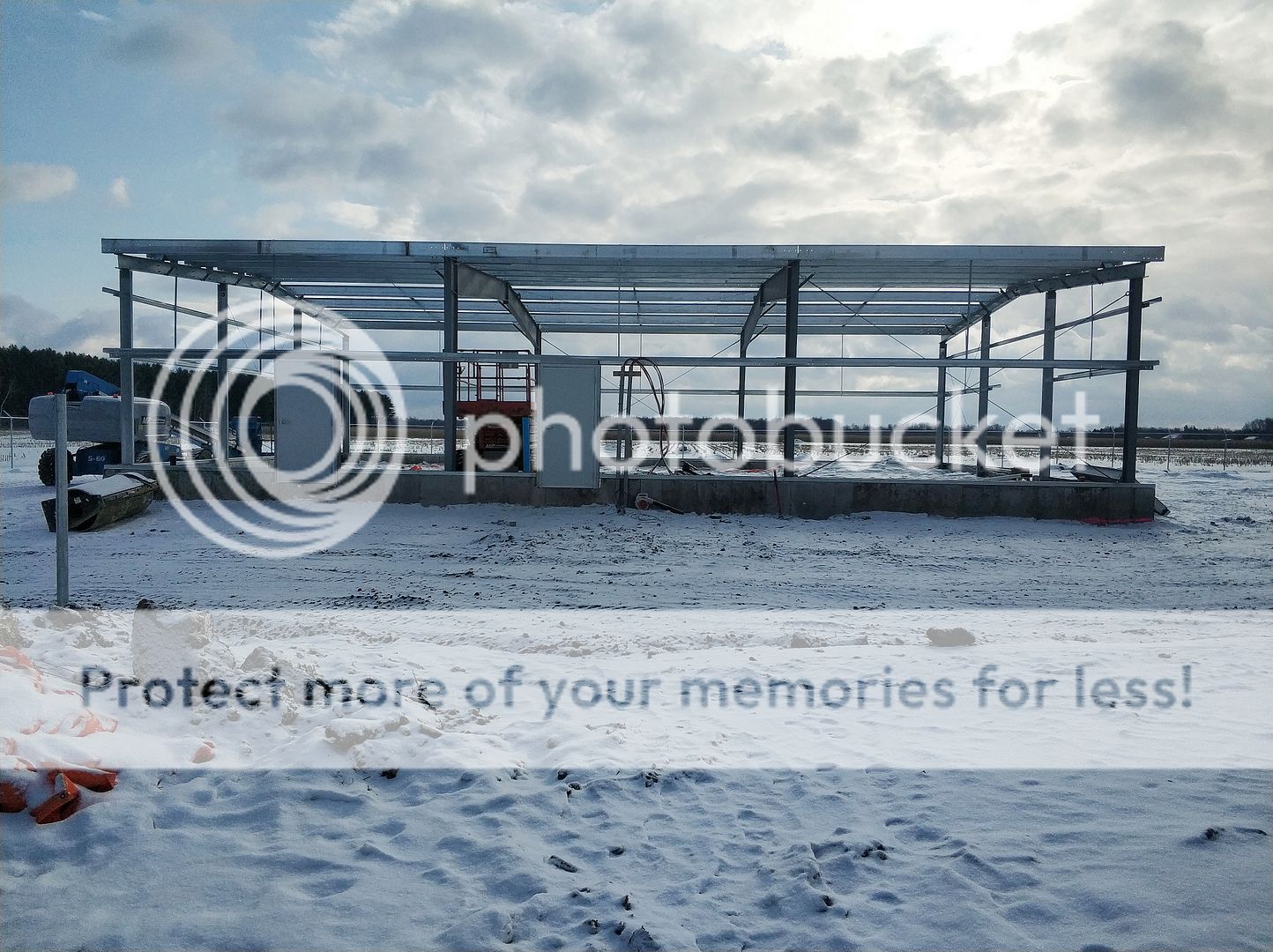 This is our current state, currently getting our floor thawed out as we are pouring our slab on the 12th or 13th of February.
Looking forward to exploring the Growers Network Forum.