ROFL!! Wow! Hydro is fun lmao.
I think you're definitely out of the lights now. Even if they stretch a little bit. As they fatten up, they're gonna start sagging so from here out you might even get a little further from the lights.
If ya can't go higher, you can always go lower!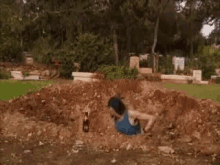 Yeah and this is just your first round. They are going to get bigger and thicker the more you practice. Hahahhaha. Congratulations Big Bro! @PreyBird1
Omg disater! Well had a huge problem. I did not anchor the huge plant well enough. And when i moved the lights up i also removed the support from the top of the plant. So over the next 16hrs it decided to fall over! And it fell onto 6 plants. It took me and the wife 3 hours to emergency defoliate to remove weight and then we had to string the plant back up. OmG! I will never forget to put in a trellis again! I was freaking out! I havent posted the pics because i was really feeling stupid for not supporting the plant better! I am a retard for this one



anyways here is how the plants are looking now as of last night.

Nice that you had the yo-yos on hand also…
Yeah i had like 10 already set up above the plants. So i used industrial nylon cord to anchor it up. Then yo yo's.
Been there!!! A few grows ago I had one use the trellis like a jungle gym and lift/tilt/drag it's ass and the net pot out of the reservoir. I was all like…

This things all over the place now. Damn juggernaut still busting pistils its not even close to starting the stacking/fattening it looks like.
Be interesting to see how she fattens up and start stacking
I'll leave this here lol glad its ok


Your plant wants a 1000W light from every face of the tent.