Looking for a simple recipe for worm casting tea.
Type your search queries into the magnifying glass search bar and you'll get so much information. It takes a bit of reading but you'll find way better answers when you dig thru the past.
About tea…
To all DIY'ers out there,
These things are awesome.
I made a "worm hotel, worm condo, worm farm or worm bin" exactly like this one: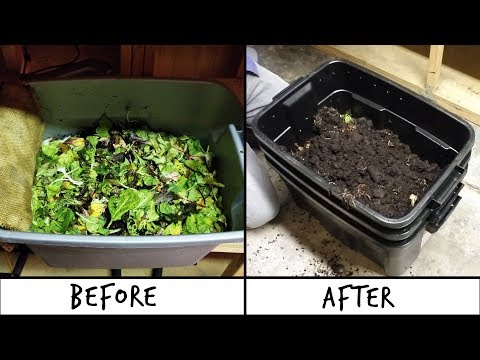 It works like a dream. You just need to keep them wet / moist enough and make sure they have enough food (they love stuff like salad greens, tomatoes, … but DON'T give em oniony things.) In the top bin goes the food scraps + worms. Worm castings fall through and into to the middle bin. Wormpiss/liquid manner to the bottom bin where you can tap it out.
That liquid manure stuff is CRAZY bio food for your plants. Very rich NPK. Dilute it 1:10 and go!
The middle bin manure, u can pre-mix in your soil and it can be used for post top-feeding as well. Oooooooh don't I just LOVE these things! All that stuff you get back from those worms!
The worms reproduce like crazy also. You can sell em. They go for €30/kg over here.
@pptrsha1 @tenga @chavez78 @cloudkandy @LoCoRocK @Skinnyhb @nacho151 @sssportsmfg @happilyretired @PreyBird1 @Slym3r @TheMadFlascher @chrisj whoelse who else

Oh and I forgot to say this: imho the best tea I've used. No brewing necessary. Dilute and go. Beauty.
You can use buckets as well btw, or whatever you find, as long as it's stackable with a big enough space between each one.
Yup…worms - I like em !! Good stuff! Tea time - sure is!!

The problem I have is 100° days. I don't know if they can survive it in a bin.

Similar for me but the humidity makes it 113, id love to have a worm farm.
As long as they are in the shade and watered, they will survive. They multiple in warmer weather better than in colder weather.
(they love stuff like salad greens, tomatoes, … but DON'T give em oniony things.)
Also NO citrus or vegetable oil things like canola oil etc. You also want to add top bits of soil for grit and some water to keep it moist.
Well I happen to have a worm farm sitting in my backyard so I guess I'm gonna have to try it.
Will my worms live in what will probably get as high as 125° during the day?
If they do … Poor damn worms. LoL I bitxh about 100/105 … 125° Im pretty sure melts lead. Golly! Oh snap - found a pic of Skinnys worms with the AC on…

My greenhouse gets up to 130°. I figured a black plastic bin with the above mentioned stuff decomposing inside of it would be like a little heat bomb ready to blow cooked worm bits about